Conference Name: 2022 – International Conference on Business, Economics, Law, Language & Psychology (ICBELLP), 23-24 February, Berlin 
Registrations for Online LIVE Conference on Zoom Meeting Open
Conference Dates: 23-24 February 2022
Conference Venue: JGH Hauptbahnhof, Berlin, Germany (Tentative)
Deadline for Abstract/Paper Submissions: 15 February 2022
Contact E-Mail ID: convener@eurasiaresearch.info
Organising Scholarly Association: Social Science & Humanities Research Association (SSHRA)
SSHRA List of Members: Click Here
SSHRA President: Associate Prof. Marek Matejun, Department of Entrepreneurship and Industrial Policy, Faculty of Management, University of Lodz, Poland
Conference Language: English
Conference Themes: Business, Economics, Law, Language, Psychology
Conference Application Form: Click Here
SSHRA Previous Conferences: Click Here
(Vernacular Session, e.g., European Languages, Arabic, Bahasa, Thai, Chinese, Turkish, Japanese, Russian, will be organised for a minimum of 5 or more participants of a particular language)
(Only English language, full-length, original papers will be considered for publication in conference journals)
Online International Conference, 26th August 2021
Theme: Social Science and Humanities
Online LIVE International Conference, 11th August 2020
Theme: Social Science & Humanities
KEYNOTE SPEAKER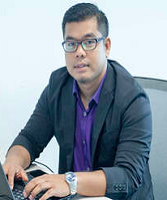 Dr. Radzuwan Ab Rashid
Associate Professor, Faculty of Languages and Communication, Universiti Sultan Zainal Abidin, Terengganu, Malaysia
Topic: Negotiating Islamic Authoritative Discourse on Social Media: A Discursive Psychological Analysis
Radzuwan Ab Rashid is an Associate Professor in the Faculty of Languages and Communication, Universiti Sultan Zainal Abidin, Malaysia. He obtained his PhD in Education from the University of Nottingham, United Kingdom and he is currently pursuing his postdoctoral research at the University of Leeds exploring Applied Linguistics in an educational context. He has been a keynote speaker at International Conference on Teaching and Learning, Language, Literature and Linguistics (Malaysia), a plenary speaker at International Conference on Creative Teaching, Assessment and Research in the English Language (Malaysia) and a featured speaker at Indonesia-Malaysia English Language Teaching Conference (Indonesia). His research interests include teacher education and professional development, and contemporary discourse in online settings. He has had journal articles published in Discourse Studies, Discourse & Society, and Policy Futures in Education. He is the main author of two books: Supportive Conversations on Facebook Timelines, published by Routledge (2018), and New Media Narratives and Cultural Influence in Malaysia published by Springer (2019). Recently, Clarivate Analytics (Web of Science) nominated him for the Malaysia Research Star Award in the category Research and Innovation, Excellence Researcher in Arts and Applied Arts. He has a deep passion for Education and Applied Linguistics: language is gorgeous art and education is the foundation of a fruitful life.
KEYNOTE SPEAKER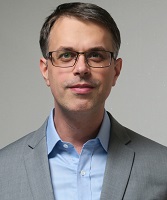 Associate Professor Csizmazia Roland Attila
Associate Professor Academy of Advanced Studies, Glocal Education Center, Kwangwoon University, Seoul, Republic of Korea
Topic: Issues of higher-education in Korea in COVID-19 era – Is there a chance for fundamental changes in higher education?

Csizmazia is an Assoc. Professor of Academy of Advanced Studies, Glocal Education Center, Kwangwoon University, and Seoul. He earned his M.Sc. in Management of Information Systems and Management of Production from Vienna University of Economics and Business (Austria, Europe). He studied Korean language and culture at YKLS between 2010 and 2012, he has been a KWU faculty member since 2012. His earlier research publications on Singaporean and South Korean economic and educational development include:
Singapore and Korea towards Creative Economy in the 21st Century: Comparative Analysis of Higher Education in Singapore and South Korea. International Journal of Academic Research in Business and Social Sciences. 9. 10.6007/IJARBSS/v9-i1/5426.
Comparison of Economic and Education Development in Singapore and South Korea. International Journal of Academic Research in Business and Social Sciences. 7. 10.6007/IJARBSS/v7-i11/3488.
Knowledge-based Economy – Rising Challenges of The Global Schoolhouse Project in Singapore. Revista Digital Mundo Asia Pacifíco. 5. 10.17230/map.v5.i9.01.
Singapore Systematically Running Globalization Efforts. International Journal of Knowledge and Innovation in Business. 3. 2332-3388.
Korean Higher Education on the Rise: Time to Learn From the Success – Comparative Research at the Tertiary Education Level. International Journal of Academic Research in Progressive Education and Development. 3. 1-20. 10.6007/IJARPED/v3-i2-867. (With Jambor, Paul)
LinkedIn: https://kr.linkedin.com/in/csizmazia-roland-attila-6a6a4b73
Personal website: http://servus-korea.tk/
Article Link: https://ideas.repec.org/a/col/000498/015339.html
IMPORTANT NOTICE
Due to COVID-19 Pandemic, the conference will be conducted online on Zoom
Dear Colleagues,
In view of the escalating novel coronavirus outbreak, and as a matter of safety and precaution, it would be wise to adopt an alternative model than to physically meet and organize a conference.
Eurasia Research invites scientists, academicians, young researchers, Business delegates and students from all over the world to attend the online conference live on Zoom Meeting.
The researchers can now participate in the international conference from their homes.
The fee to participate in an online conference is USD 158.
The full process of submission has been listed below:
All the participants should upload their presentations on YouTube and send us the link. The conference Meeting ID on Zoom and the detailed schedule will be shared with the registered participants.
The video can be divided into the following parts:
• Introduction – Personal introduction and the title of the research.
• Explaining the research issue, methodology, and results of the paper.
• Conclusion
This video should be of 8- 12 minutes and you should be made available to us as per the given schedule. You may refer to this link to create a video from your Powerpoint presentation:
https://youtu.be/D8JV3w4TOVw
Benefits of the online conference:
• Networking Experience: You can interact with intellectuals from across the globe. Your work will be shared with thousands of researchers around the world which are part of the Eurasia Research network.
• Certification: Participants will be provided with a certificate of attendance and receipt of payment through email.
• Publication: All accepted original research papers in the English Language, will be published in conference journals if the author follows editorial instructions/ guidelines.
• Safe: Stay home and stay safe.
AGENDA (Timings in GMT)
Keynote Speech: 6:30 AM to 7:10 AM
Technical Session 1: 7:10 AM to 8:10 AM
Technical Session 2: 8:10 AM to 9:00 AM
Technical Session 3: 9:00 AM to 9:30 AM
Presentations/papers are invited for all the sessions. Please submit your application as soon as possible
Registration Fees: USD 158
We're looking forward to an excellent meeting with great researchers around the world and sharing new and exciting research ideas.
Media Partner
EIN Presswire has a distribution "foot-print" that includes millions of users of our EIN Newsdesk media monitoring services. We also maintain one of the world's leading media directories providing us with up-to-date contacts for media in every country and U.S. state. Further distribution is achieved via RSS, email, partner websites, and social media. We are both a destination (EIN Newsdesk) and a distributor (EIN Presswire) for news. In one place you can distribute your news to the targeted audiences you select and monitor news on that topic published by thousands of worldwide sources. For more information or to try us FREE, please visit www.einpresswire.com/free