Conference Name: 2022 – Xth International Conference on Business, Economics, Law, Language & Psychology (ICBELLP), 13-14 July, Budapest
Registrations for Online LIVE Conference on Zoom Meeting Also Open
Conference Dates: 13-14 July 2022
Conference Venue: Óbuda University, Budapest, Hungary
Format: In-Person and Online (Both)
Deadline for Abstract/Paper Submissions: 15 June 2022
Contact E-Mail ID: convener@eurasiaresearch.info
Organising Scholarly Association: Social Science & Humanities Research Association (SSHRA)
SSHRA List of Members: Click Here
SSHRA President: Associate Prof. Marek Matejun, Department of Entrepreneurship and Industrial Policy, Faculty of Management, University of Lodz, Poland
Conference Language: English
Conference Themes: Business, Economics, Law, Language, Psychology
Conference Application Form: Click Here
SSHRA Previous Conferences: Click Here
(Vernacular Session, e.g., European Languages, Arabic, Bahasa, Thai, Chinese, Turkish, Japanese, Russian, will be organised for a minimum of 5 or more participants of a particular language)
(Only English language, full-length, original papers will be considered for publication in conference journals)
Organizing Partner
Online LIVE International Conference, 2nd September 2020
Theme: Social Science & Humanities
Online LIVE International Conference, 11th August 2020
Theme: Social Science & Humanities
KEYNOTE SPEAKER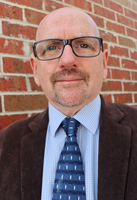 Brian Fairman
Asean Institute of Applied Learning, Universitas Mpu Tantular, Jakarta, Indonesia
Topic: Examining Cross-Cultural Impacts in the Indonesian Vocational Education and Training Sector.
Dr Fairman initiated and is the inaugural Chairperson of, the ASEAN Institute of Applied Learning. AIAL Institute's mandate is to produce, share and disseminate critical knowledge, particularly with vocational education and training practitioners.
Dr Fairman has worked in Asia and the Pacific for fifteen years; developing teaching and training interventions in vocational education, initiating an 'English Language Centre' and vocational education and training programs with Muhammadiyah Foundation Indonesia. Dr Fairman has advised the Minister of Education-RDTL on educational policy, with respect to the design for a vocational training system for Timor-Leste.
With more than thirty years of Australian experience in vocational education and training system design and development, Dr Fairman shares his knowledge, skills and training expertise to enhance local institutes and individuals' improved vocational outcomes.
Profile Links: Linkedin: https://www.linkedin.com/in/brian-fairman/
                        Website link: https://aial.institute/
Media Partner
EIN Presswire has a distribution "foot-print" that includes millions of users of our EIN Newsdesk media monitoring services. We also maintain one of the world's leading media directories providing us with up-to-date contacts for media in every country and U.S. state. Further distribution is achieved via RSS, email, partner websites, and social media. We are both a destination (EIN Newsdesk) and a distributor (EIN Presswire) for news. In one place you can distribute your news to the targeted audiences you select and monitor news on that topic published by thousands of worldwide sources. For more information or to try us FREE, please visit www.einpresswire.com/free