Conference Name: International Conference on Business, Economics, Law, Language & Psychology, 20-21 February 2024, Dubai
Conference Dates: 20-21 February 2024
Conference Application Form: Click Here
Conference Format: In Person & Online
Conference Venue: Flora Creek, Deira, Dubai, UAE
Deadline for Abstract/Paper Submissions: 15 October 2023
Contact E-Mail ID: convener@eurasiaresearch.info
Organising Scholarly Association: Social Science & Humanities Research Association (SSHRA)
SSHRA List of Members: Click Here
SSHRA President: Associate Prof. Marek Matejun, Department of Entrepreneurship and Industrial Policy, Faculty of Management, University of Lodz, Poland
Conference Language: English
Conference Themes: Business, Economics, Law, Language, Psychology
SSHRA Previous Conferences: Click Here
(Vernacular Session, e.g., European Languages, Arabic, Bahasa, Thai, Chinese, Turkish, Japanese, Russian, will be organised for a minimum of 5 or more participants of a particular language)
(Only English language, full-length, original papers will be considered for publication in conference journals)
Online International Conference, 26th August 2021
Theme: Social Science and Humanities
In-person conference held in April 2022 at London, UK
Venue: The Tomlinson Centre, Queensbridge Road, London
KEYNOTE SPEAKER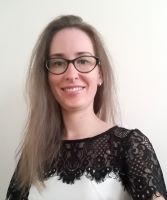 Assoc. Prof. Katalin Lipták
Ph.D. in economics, dr.iur, Associate professor, head of department, vice-dean, University of Miskolc,
Faculty of Economics, Department of Labour Market and Employment Policy, Miskolc, Hungary
Topic: Social Entrepreneurship in The Post-Socialist Countries
Katalin graduated in Economist at the University of Miskolc, Faculty of Economics in 2008 and she graduated in Law at the University of Miskolc, Faculty of Law in 2015. Her research topic is the labour market, especially in the Central-Eastern-European region. She defended her Ph.D. dissertation in 2013, the title was: "Impact of the globalization on regional labour markets – convergence or divergence". Katalin is an associate professor, vice-dean of University of Miskolc, Faculty of Economics and head of department of Labour Market and Employment Policy. The essence of her professional interest is how changed the labour market and the expectations of employees. She is the member of the Hungarian Regional Science Association till 2008. She is editor-in-chief of Socialis Series in Social Science journal and the member of the editorial board of Tér és Társadalom journal.
ResearchGate: https://www.researchgate.net/profile/Katalin_Liptak
KEYNOTE SPEAKER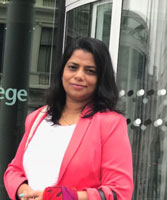 Dr. Smitha Dev
Assistant Professor of Psychology, Psychology Course Coordinator
University College, Abu Dhabi University, UAE
Topic: Burnout of Academic Professionals and its impact on work performance.
Dr. Smitha Dev has been with ADU for the last 12 years and has been working in the position of Asst. Professor of Psychology and the Chair of Humanities & Social Science for the College of Arts & Science.
She has a Ph.D. in Psychology, and a fellowship in Higher Education (FHEA). Dr. Smitha has expertise in counseling and psychometric testing. She has competence and expertise in areas such as Teaching, Research, Diagnosis and treatment of Learning Disability children, Developing intervention programs for learning-disabled children, Psychometric testing, and Counselling.  Dr. Smitha's Research focuses on Educational Psychology, Learning Disabilities, Emotional Intelligence, and various topics in special education. She has delivered several oral presentations at National and International conferences. She is the author and co-author of numerous peer-reviewed journal articles. She is a recipient of the "Best Faculty Researcher Award" from Abu Dhabi University for the periods 2014-2015 & 2017-2018 academic years. Prior to joining ADU, she was engaged in teaching, Counselling, and Research in UAE, Oman & India.
Web Link- https://www.adu.ac.ae/en/study/colleges/college-of-arts-and-sciences/faculty#section-nav
Media Partner
EIN Presswire has a distribution "foot-print" that includes millions of users of our EIN Newsdesk media monitoring services. We also maintain one of the world's leading media directories providing us with up-to-date contacts for media in every country and U.S. state. Further distribution is achieved via RSS, email, partner websites, and social media. We are both a destination (EIN Newsdesk) and a distributor (EIN Presswire) for news. In one place you can distribute your news to the targeted audiences you select and monitor news on that topic published by thousands of worldwide sources. For more information or to try us FREE, please visit www.einpresswire.com/free