Conference Name: International Conference on Business, Economics, Law, Language & Psychology, 21-22 February 2023, Dubai
Registrations for Online LIVE Conference on Zoom Meeting Also Open
Conference Dates: 21-22 February 2023
Conference Application Form: Click Here
Conference Venue: Landmark Hotel Riqqa, Dubai, United Arab Emirates
Deadline for Abstract/Paper Submissions: 15 December 2022
Contact E-Mail ID: convener@eurasiaresearch.info
Organising Scholarly Association: Social Science & Humanities Research Association (SSHRA)
SSHRA List of Members: Click Here
SSHRA President: Associate Prof. Marek Matejun, Department of Entrepreneurship and Industrial Policy, Faculty of Management, University of Lodz, Poland
Conference Language: English
Conference Themes: Business, Economics, Law, Language, Psychology
SSHRA Previous Conferences: Click Here
(Vernacular Session, e.g., European Languages, Arabic, Bahasa, Thai, Chinese, Turkish, Japanese, Russian, will be organised for a minimum of 5 or more participants of a particular language)
(Only English language, full-length, original papers will be considered for publication in conference journals)
Online International Conference, 26th August 2021
Theme: Social Science and Humanities
In-person conference held in April 2022 at London, UK
Venue: The Tomlinson Centre, Queensbridge Road, London
KEYNOTE SPEAKER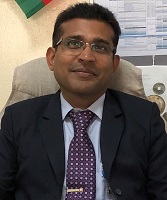 Dr. Subrahmanian Muthuraman
Ph. D., Assistant Professor – MBA, Faculty of Business Studies, Arab Open University, Oman Branch, Muscat
Dr. Subrahmanian is an Assistant Professor in the Faculty of Business Studies at Arab Open University, Sultanate of Oman. He received his Ph.D. in Business Administration with an emphasis on Training and Development. With over two decades of experience offers a blend of teaching, research, and training. His research interest lies in the broad areas of Marketing, Entrepreneurship Development, Education, and Organizational Behavior. He has authored numerous highly cited journal publications, conference articles, and book chapters in the aforementioned topics. He is the author of "Compensation & Reward Management" and "Training & Development – Theory & Practice" textbooks and edited 5 books on various facets of business management. He is currently engaged in the funded project by TRC, Oman on SME & Economic Growth. He is a reviewer for McGraw Hill, Pearson, international conference bodies, and examiner for various universities for Ph.D. adjudication. He has membership in several professional societies around the globe. He has made several research visits to India, Oman, UK, France, Hong Kong, Singapore, Malaysia, UAE, Thailand, Georgia, Indonesia, Lebanon, Hungary, and Kuwait. He serves on editorial boards & reviewer of several journals and presents his work at international conferences and other venues. He has given numerous invited talks on various platforms. His presentation includes Keynotes at various international conferences. His current focus is on interdisciplinary applications of management and technology to the service of the broad areas of learning and training.
KEYNOTE SPEAKER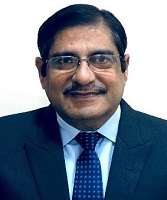 Prof A M Rawani
Director of National Institute of Technology Raipur, India
Topic: Flexible Approach to Strategic Planning for Modern Business Organization
Dr. Rawani is Director of National Institute of Technology Raipur (India). He has received his M.Tech. in Industrial Engineering and Management from I.I.T. Kharagpur and Ph.D. in Strategic Management from I.I.T. Delhi. He has about 40 years of teaching/research and administrative experience of educational institutes. Dr. Rawani has published more than one hundred and fifty research papers in International/National Journals and International Conferences. He has produced nine Ph.D. under his supervision. He has delivered invited lectures in many countries including Switzerland, Singapore, Malaysia, China, Mauritius, Dubai, USA, Hong Kong, Thailand and Indonesia. He has served as reviewer for many International Journals and conferences.
Dr. Rawani is conferred with fellowship award by Indian Institute of Industrial Engineering, Mumbai for outstanding contribution in promotion of Industrial Engineering Profession. In 2022, Dr. Rawani has been conferred with the 'Education Leadership Award' by World Education Congress, 'Exemplary Leadership Award' by APAC News Network, 'Director of the year' Award by Universal Mentors Association and 'Shiksha Ratna Award' by Reverie Language Technologies. He was also conferred with 'International Corporate Leadership Award in the field of Education' in 2015 at Bangkok and with 'Pride of Asia International Award' in 2014 by Economic Growth Society of India. He has also received 'Rashtriya Gaurav Award' in 2010 by India International Friendship Society, India.
Media Partner
EIN Presswire has a distribution "foot-print" that includes millions of users of our EIN Newsdesk media monitoring services. We also maintain one of the world's leading media directories providing us with up-to-date contacts for media in every country and U.S. state. Further distribution is achieved via RSS, email, partner websites, and social media. We are both a destination (EIN Newsdesk) and a distributor (EIN Presswire) for news. In one place you can distribute your news to the targeted audiences you select and monitor news on that topic published by thousands of worldwide sources. For more information or to try us FREE, please visit www.einpresswire.com/free