Conference Name: 2022 – International Conference on Business, Economics, Law, Language & Psychology (ICBELLP), 26-27 January, Paris
Registrations for Online LIVE Conference on Zoom Meeting Open
Conference Dates: 26-27 January 2022
Conference Venue: FormaSquare-Docks de Paris, Paris, France (Tentative)
(Due to COVID-19 Pandemic, the conference will be conducted online on Zoom)
Deadline for Abstract/Paper Submissions:  24 January 2022
Contact E-Mail ID: convener@eurasiaresearch.info
Organising Scholarly Association: Social Science & Humanities Research Association (SSHRA)
SSHRA List of Members: Click Here
SSHRA President: Associate Prof. Marek Matejun, Department of Entrepreneurship and Industrial Policy, Faculty of Management, University of Lodz, Poland
Conference Language: English
Conference Themes: Business, Economics, Law, Language, Psychology
Conference Application Form: Click Here
SSHRA Previous Conferences: Click Here
(Vernacular Session, e.g., European Languages, Arabic, Bahasa, Thai, Chinese, Turkish, Japanese, Russian, will be organised for a minimum of 5 or more participants of a particular language)
(Only English language, full-length, original papers will be considered for publication in conference journals)
Online International Conference, 26th August 2021
Theme: Social Science and Humanities
Online International Conference, 13th May 2020
Theme: Social Science & Humanities
KEYNOTE SPEAKER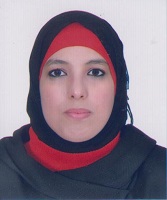 Prof. Dr. Meryem Laadem
Assistant Professor, Higher School of Technology Meknes (ESTM), Moulay Ismail University of Meknes, Morocco
Topic: The Implementation of the Bachelor System in the Moroccan Higher Education: Innovating and Maintaining the Focus on English Language and Soft Skills
Prof. Dr. Meryem Laadem is an Assistant Professor in the Higher School of Technology Meknes (ESTM) at the Moulay Ismail University of Meknes- Morocco. She had published many articles in English and presented in national and international conferences all over Morocco and abroad. Her research and teaching interests cover several aspects across pedagogy, teaching methods, sociolinguistics, media and mobile learning, cultural studies, language and communication. She has received several important recognitions to her research career, including The Young Researcher Scholarship from Universidad De Barcelona for her published article, and she was honoured with the "Quarterly Franklin Membership"  offered by London Journals Press UK.
University Portal: http://www.umi.ac.ma/
Google Scholar: https://scholar.google.com/citations?user=eQ5T8XwAAAAJ&hl=fr
Academia: http://umi-ma.academia.edu/MERYEMLAADEM
Research Gate: https://www.researchgate.net/profile/Meryem_Laadem2
KEYNOTE SPEAKER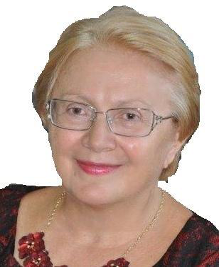 Professor Ljiljana Markovic, PhD
Prof. Ljiljana Marković, Ph.D. ( maiden surname Djurović)
Topic: Working from Home: Economic, Social and Cultural Aspects
             Advisor to the Rector, Megatrend University, Belgrade.  Full Professor in Japanese Studies and Associate Professor in Economics. Educated at Cambridge University and Chuo University. Awarded the Minister of Foreign Affairs Prize in 2010 by the Government of Japan (Gaimu Daijin Sho), for a special contribution to the development of Japanese Studies as an academic discipline and furthering of cultural ties between Japan and Serbia. In the course of forty-four years of working at the Faculty of Philology, University of Belgrade ( 1976 2020), Professor Markovic educated over 700  Japanese Studies Major students, 57  Magisters and Masters in Japanese Studies in the field of Language, Literature and Culture, as well as mentored 14 successful PhDs in Japanese Studies, and 3 Doctoral Students in Economics. She is an author of a large number of academic publications in the field of different aspects of Japan's civilization testifying to its unique vitality.
Research Gate profile:  https://www.researchgate.net/profile/Ljiljana-Markovic-2
IMPORTANT NOTICE
Due to COVID-19 Pandemic, the conference will be conducted online on Zoom
Dear Colleagues,
In view of the escalating novel coronavirus outbreak, and as a matter of safety and precaution, it would be wise to adopt an alternative model than to physically meet and organize a conference.
Eurasia Research invites scientists, academicians, young researchers, Business delegates and students from all over the world to attend the online conference live on Zoom Meeting.
The researchers can now participate in the international conference from their homes.
The fee to participate in an online conference is USD 158.
The full process of submission has been listed below:
All the participants should upload their presentations on YouTube and send us the link. The conference Meeting ID on Zoom and the detailed schedule will be shared with the registered participants.
The video can be divided into the following parts:
• Introduction – Personal introduction and the title of the research.
• Explaining the research issue, methodology, and results of the paper.
• Conclusion
This video should be of 8- 12 minutes and you should be made available to us as per the given schedule. You may refer to this link to create a video from your Powerpoint presentation:
https://youtu.be/D8JV3w4TOVw
Benefits of the online conference:
• Networking Experience: You can interact with intellectuals from across the globe. Your work will be shared with thousands of researchers around the world which are part of the Eurasia Research network.
• Certification: Participants will be provided with a certificate of attendance and receipt of payment through email.
• Publication: All accepted original research papers in the English Language, will be published in conference journals if the author follows editorial instructions/ guidelines.
• Safe: Stay home and stay safe.
AGENDA (Timings in GMT)
Keynote Speech: 6:30 AM to 7:10 AM
Technical Session 1: 7:10 AM to 8:10 AM
Technical Session 2: 8:10 AM to 9:00 AM
Technical Session 3: 9:00 AM to 9:30 AM
Presentations/papers are invited for all the sessions. Please submit your application as soon as possible
Registration Fees: USD 158
We're looking forward to an excellent meeting with great researchers around the world and sharing new and exciting research ideas.
Media Partner
EIN Presswire has a distribution "foot-print" that includes millions of users of our EIN Newsdesk media monitoring services. We also maintain one of the world's leading media directories providing us with up-to-date contacts for media in every country and U.S. state. Further distribution is achieved via RSS, email, partner websites, and social media. We are both a destination (EIN Newsdesk) and a distributor (EIN Presswire) for news. In one place you can distribute your news to the targeted audiences you select and monitor news on that topic published by thousands of worldwide sources. For more information or to try us FREE, please visit www.einpresswire.com/free