Conference Name: MBP 2023 Athens International Conference on Management & Business Practices, 23-24 September
Conference Dates: 23-24 September 2023
Conference Application Form: Click Here
Conference Venue: Novotel Athenes, Michail Voda 4, Athens, Greece
Deadline for Abstract/Paper Submissions: 21 September 2023
Conference Format: Hybrid (Both Online and In-Person)
Contact E-Mail ID: convener@eurasiaresearch.info
Organising Scholarly Association: Social Science & Humanities Research Association (SSHRA)
SSHRA List of Members: Click Here
SSHRA President: Associate Prof. Marek Matejun, Department of Entrepreneurship and Industrial Policy, Faculty of Management, University of Lodz, Poland
Conference Language: English
Conference Themes: Business, Economics, Management
SSHRA Previous Conferences: Click Here
(Vernacular Session, e.g., European Languages, Arabic, Bahasa, Thai, Chinese, Turkish, Japanese, Russian, will be organised for a minimum of 5 or more participants of a particular language)
(Only English language, full-length, original papers will be considered for publication in conference journals)
Online International Conference, 26th August 2021
Theme: Social Science and Humanities
In-person conference held in April 2022 at London, UK
Venue: The Tomlinson Centre, Queensbridge Road, London
KEYNOTE SPEAKER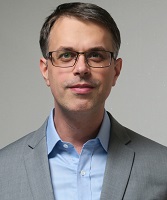 Assoc. Prof. Roland A. Csizmazia
Assoc. Prof., Faculty Member of the Academy of Advanced Studies, Glocal Education Center, Kwangwoon University, Seoul, South Korea
Topic: Reducing Energy Dependency of V4 countries
Csizmazia (also Lee) earned his M.Sc. in Management of Information Systems and Management of Production from Vienna University of Economics and Business (Austria, Europe). He is a dual citizen and speaks Korean fluently. He is a faculty member of the Academy of Advanced Studies, Glocal Education Center, Kwangwoon University, Seoul since 2012. His teaching spans from introduction into programming and computer related subjects (for undergraduate students) to specialized level programming (data analytics, edge computing) at graduate degree level. Besides teaching, he assists foreign students at the Kwangwoon University. Since 2019 he also supports Korean students in a bilingual way in their preparation for internship mainly in the USA within the frames of the k-move project, which is run by the Korean government. His research focuses on policies in higher education, knowledge-driven economies, designing policies for SMEs and startup and for logistics. His current research is to create an interactive map that supports a geographical implementation of future policies to reduce greenhouse gas emissions on the road between manufacturers and first tier suppliers that can be applied in most of the countries of the EU.
Profile Web-links:
University Portal: https://servus-korea.site/
KEYNOTE SPEAKER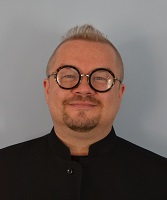 Dr. Jari Martikainen
University Lecturer in Social Psychology, Department of Social Sciences, University of Eastern Finland, Yliopistonranta, Kuopio, Finland
Topic: Finnish and Filipino University Business Students' Perceptions of Leaders Based on Visual Cues
Jari Martikainen holds a Ph.D. degree in Art History from the University of Jyväskylä, Finland, and D.Soc.Sc. Degree in Social Psychology from the University of Eastern Finland. Currently he works as a University Lecturer in Social Psychology at the University of Eastern Finland. His recent research focuses on visual and social representations of leadership, migration politics, populist communication as well as visual and arts-based research methods.
Profile Web-links:
University Portal: https://uefconnect.uef.fi/en/person/jari.martikainen/
Research Gate: https://www.researchgate.net/profile/Jari-Martikainen
Media Partner
EIN Presswire has a distribution "foot-print" that includes millions of users of our EIN Newsdesk media monitoring services. We also maintain one of the world's leading media directories providing us with up-to-date contacts for media in every country and U.S. state. Further distribution is achieved via RSS, email, partner websites, and social media. We are both a destination (EIN Newsdesk) and a distributor (EIN Presswire) for news. In one place you can distribute your news to the targeted audiences you select and monitor news on that topic published by thousands of worldwide sources. For more information or to try us FREE, please visit www.einpresswire.com/free