Conference Name: MBP 2023 Dubai International Conference on Management & Business Practices, 18-19 October
Conference Dates: 18-19 October 2023
Conference Application Form: Click Here
Conference Venue: Flora Creek, Deira, Dubai, UAE
Deadline for Abstract/Paper Submissions: 16 October 2023
Conference Format: Hybrid (Both Online and In-Person)
Contact E-Mail ID: convener@eurasiaresearch.info
Organising Scholarly Association: Social Science & Humanities Research Association (SSHRA)
SSHRA List of Members: Click Here
SSHRA President: Associate Prof. Marek Matejun, Department of Entrepreneurship and Industrial Policy, Faculty of Management, University of Lodz, Poland
Conference Language: English
Conference Themes: Business, Economics & Management
SSHRA Previous Conferences: Click Here
(Vernacular Session, e.g., European Languages, Arabic, Bahasa, Thai, Chinese, Turkish, Japanese, Russian, will be organised for a minimum of 5 or more participants of a particular language)
(Only English language, full-length, original papers will be considered for publication in conference journals)
Online International Conference, 26th August 2021
Theme: Social Science and Humanities
In-person conference held in April 2022 at London, UK
Venue: The Tomlinson Centre, Queensbridge Road, London
KEYNOTE SPEAKER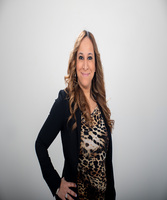 Maya Madkour
PhD and DBA degree, Monarch Business School of Switzerland
Master of Science in Applied Positive Psychology and Coaching Psychology, University of East London
International Keynote Speaker, Published Author, Podcast Host and Professor, Cairo, Egypt
Topic: A Positive Psychology Approach to Workplace Wellbeing and Peak Performance
An International Keynote Speaker, published author, podcast host, and professor, I am on a mission to motivate and inspire. My background in positive psychology, sociology, and political science has endowed me with the knowledge and expertise to fulfill this mission. I am passionate about helping people realize their full potential while making an enduring mark on the world.
I use positive psychology tools to help individuals and organizations flourish. Positive psychology is the study of what makes individuals and communities thrive. This covers themes such as well-being, optimal human functioning, peak performance, flow states, and motivation. My love for academia has prompted to pursue a dual PhD and DBA degree at Monarch Business School of Switzerland following my second Master of Science in Applied Positive Psychology and Coaching Psychology from the University of East London. 
Profile Web-links:
LinkedIn: https://www.linkedin.com/in/mayamadkour/
Instagram: https://www.instagram.com/mayamadkour/
YouTube: https://www.youtube.com/channel/UCP92wbcqwlID2r0jQDUvnVA
KEYNOTE SPEAKER

Dr. Maria Teresa Matriano
Assistant Professor, Department of Management Studies / Center for Post-Graduate Studies, Doctor in Business Administration, MBA, Masters of Arts in Learning and Teaching, Middle East College, Al Rusayl, Knowledge Oasis, Muscat, Oman
Topic: How Artificial Intelligence Will Transform Businesses?
Dr. Maria, being an academician for twenty years, has been involved both in university and collegiate teaching, research writing and publication. She has served as Training Institute Administrator for twenty years drafting academic policies while doing collaboration with members of higher education. Dr. Maria   has expertise in teaching Entrepreneurship, Strategic Management, and the MBA dissertation writing. She has acquired certification from Oman SME-MOHE as a Certified Entrepreneur Educator.
Profile Web-links:
LinkedIn: https://www.linkedin.com/in/dr-maria-matriano-986030107/
Media Partner
EIN Presswire has a distribution "foot-print" that includes millions of users of our EIN Newsdesk media monitoring services. We also maintain one of the world's leading media directories providing us with up-to-date contacts for media in every country and U.S. state. Further distribution is achieved via RSS, email, partner websites, and social media. We are both a destination (EIN Newsdesk) and a distributor (EIN Presswire) for news. In one place you can distribute your news to the targeted audiences you select and monitor news on that topic published by thousands of worldwide sources. For more information or to try us FREE, please visit www.einpresswire.com/free