Conference Name: MBP 2024 Singapore International Conference on Management & Business Practices, 13-14 March
Conference Dates: 13-14 March 2024
Conference Application Form: Click Here
Conference Venue: The National University of Singapore Society (NUSS), Suntec City Guild House, Singapore
Deadline for Abstract/Paper Submissions: 15 January 2024
Conference Format: Hybrid (Both Online and In-Person)
Contact E-Mail ID: convener@eurasiaresearch.info
Organising Scholarly Association: Social Science & Humanities Research Association (SSHRA)
SSHRA List of Members: Click Here
SSHRA President: Associate Prof. Marek Matejun, Department of Entrepreneurship and Industrial Policy, Faculty of Management, University of Lodz, Poland
Conference Language: English
Conference Themes: Business, Economics, Management
SSHRA Previous Conferences: Click Here
(Vernacular Session, e.g., European Languages, Arabic, Bahasa, Thai, Chinese, Turkish, Japanese, Russian, will be organised for a minimum of 5 or more participants of a particular language)
(Only English language, full-length, original papers will be considered for publication in conference journals)
Online International Conference, 26th August 2021
Theme: Social Science and Humanities
In-person conference held in April 2022 at London, UK
Venue: The Tomlinson Centre, Queensbridge Road, London
KEYNOTE SPEAKER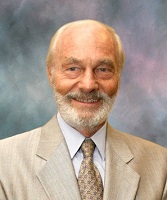 Prof. Peter Shephard
Chairman Oxbridge Institute of Professional Development, Trustee Cambridge Global Learning University
Topic: The Impact of AI and Chat GPT on Talent Development
A prolific researcher and writer, who also enjoys teaching, training, and coaching. He has specialized in the Training of Trainers, Teachers/Lecturers and School Principals. He is an Adjunct Professor at an International Business University, teaching Strategic Leadership and HR/Talent Management at the Doctoral level, in Africa, the Middle East, Asia, & UK. He is a Distinguished Emeritus Professor and Senior Research Fellow with Oxbridge Institute of Professional Development (UK) and a past Visiting Professor to several Universities. He has lived, lectured, and worked in 15 countries and has a home in the UK and in Malaysia. . He has authored eight books. He is passionate about Continuous and life-long Learning. His two latest books are, 'Learning Matters: The Art and Science of Learning' and 'Why Personality Matters: How Personality Shapes Our Behavior.'
Achievements: Peter has won many awards in the area of Learning and Development. Here are a few:
An International Award for 'Outstanding Contribution' by Asia HRD Congress (2005)
"Best Facilitator" Award for Professional Courses by University Technology Malaysia
He received the award, "Cavalier of the World Order" (2009) from the European Academy of Information, in the field of education, in Oxford UK.
Awarded a Distinguished Fellow with Cambridge Global Learning – UK in 2011
Received a UNESCO Certificate in e-learning. (2012)
Received the 'Lifetime' Achievement Award from the Institute of Human Resources (2019)
Elected as a Life Member of TERA (Teaching & Education Research Association) – 202
Contribution to the current job profile: Peter currently specializes in the Behavioural and Brain sciences. His areas of research & counselling has been in Personality and Competence Assessment Systems, especially in areas of Emotional Intelligence, Mindfulness and Resilience. Peter also specializes in Teacher education and how to apply 'Learning How to Learn' principles and practices.
Roles and responsibilities: He also specializes in Cross-Cultural Communication (his Ph.D. thesis) as well as Career Development and Personality Traits Assessment (his D.Litt.) He also does cross-cultural and life coaching for leaders, educators, and expatriate teachers.
Profile Web Link-
University Portal: https://www.oipd.org.uk/about/chairmans-message/
Facebook: https://m.facebook.com/p/Prof-Dr-Peter-Shephard-100064209813872/
Media Partner