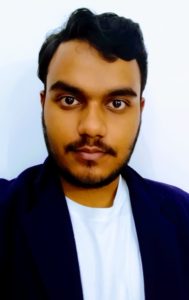 Ajay Agarwal
Department of Computer Science & Engineering, DIT University, Dehradun
In the last five years, the world has witnessed a rise of an intriguing psychological event that has encompassed the entire USA – student gun violence. There currently stands no future of decrease whatsoever of such incidents. There have been many studies that have been conducted on understanding the reasons that lead to such horrific incidents; however, no statistical evidence has been found relating to a distinct psychological trigger. Today, the case of student gun violence is an open-ended question.
The objective of the research is to provide a new perspective to deal with this issue. We aim to study the events of student gun violence and homicide in a two-fold process. First, we interpret student gun violence, NOT, as an increasingly recurrent event, rather as an ill-tracked crime spreading in a pattern similar to that of an epidemic. This combined approach of Epidemiology and Criminology (EpiCrim) helps to identify epidemic-like characteristics in these events. As a result, a practical and effective prevention strategy for student gun violence can be drafted from the obtained observations to tackle gun violence as an epidemic than as an unexplained crime. The second step of our research involves understanding the psyche of the students using automated NLP techniques to investigate the cognitive characteristics of the reasons behind gun violence. Analysis of individual case studies of such incidents is taken into consideration and first-hand descriptions of the people who have committed such actions are taken to analyze trigger points in their life. The conclusions obtained from the series of the experiments are used to design psychological models and identify possible reasons behind the action.
It is our duty, as responsible academicians of cognitive science, to ensure that the only thing the student wields is a pen, not a gun.