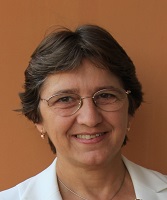 Submitted By:
Prof. Dr. Habil Andrea Bencsik
Professor, University of Pannonia; J. Selye University, Veszprem, Hungary; Komarno, Slovakia
Article
Workplace trust in connection with leadership style and leaders' responsibility has become more and more important in recent years. Interest in the subject has been rising along with the recent introduction of knowledge management systems (KMSs) which is one of the most important factors of competitiveness.
This topic is current because 'Trust has rightly moved from bit player to center stage in contemporary organizational theory and research'. Furthermore, there is vast literature exploring the key determinants of organizational performance such as labor and capital. However, in the knowledge economy, the performance of organizations depends increasingly on a fair and positive working environment, the well-being of employees, engagement of knowledge workers, and social and relational capital. In the creative economy, collaboration, sharing, and communication are essential sources of new knowledge and innovation. Consequently, there is an increased need both for trust and for eliminating distrust, the latter of which hinders the knowledge creation process
The aim of the research was to examine to what extent leaders of organizations are concerned about the presence of trust and/or distrust and about the economic consequences of trust and distrust. It also focused on solutions used in KMSs in knowledge-intensive organizations. Based on a model developed by the authors, the significance of trust-based culture was examined from the viewpoint of its economic consequences. Situations were analyzed, in which, despite the existence of all knowledge-related preferences, managers were not concerned about the economic consequences of trust or distrust. To test the system of relations in the model, a questionnaire survey was conducted in two neighboring European countries with different cultures. It has been found out that in most cases there is a need for the building and/or use of a KMS at a strategic level. Appropriate tools are also used at an operative level (often spontaneously). However, trust as a general cultural prerequisite is often missing. Businesses are not concerned about the consequences of trust and distrust: they never try to quantify economic impacts.
Relevant Links: The paper can be read on the website of the Journal of Competitiveness, https://www.cjournal.cz/index.php?hid=clanek&bid=aktualni&cid=373&cp=
___________________________________________________________________
Disclaimer: Any opinions and views expressed in this submission are the opinions and views of the person who has submitted the article, and are not the views of or endorsed by the Social Science and Humanities Research Association (SSHRA). The accuracy of the content should not be relied upon and should be independently verified with primary sources of information. The person submitting the article does not necessarily be the author of the article. The Social Science and Humanities Research Association (SSHRA) shall not be liable for any losses, actions, claims, proceedings, demands, costs, expenses, damages, and other liabilities whatsoever or howsoever caused arising directly or indirectly in connection with, about, or arising out of the use of the content. For any issues or any reporting, write an email to convener@eurasiaresearch.info
___________________________________________________________________